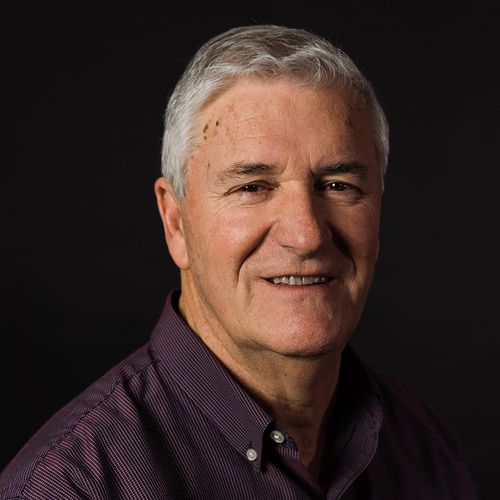 Jerry, along with his wife Esther, find great joy in serving the amazing people at Calvary's Love. Jerry also serves as the General Presbyter for the NY State Assemblies of God. He is passionate about helping people grow, serve & go share the good news of the gospel. Jerry is blessed to have all three of his children and their spouses serving in ministry and loves to spend time with his grandchildren, play golf and have meaningful conversation over a good cup of coffee.
Esther serves together with her husband Jerry as the Lead Pastors of Calvary's Love, as well as the World Missions Director. She has a passion for every person to know Christ intimately, to grow in their relationship with God and to live in their God given destiny. Esther has a heart to share God's Word as she speaks in the church as well as in conferences and abroad. She treasures time with her children, playing with her grandchildren and visiting her family in Holland.
Jerod serves as an Associate Pastor together with his wife Tara. They love investing in others – especially their three kids Joshua, Grace and Honor. Jerod is a song writer and worship leader, with a heart to spread the gospel and equip the church through music and the arts. He is passionate about preaching the Word and seeing people discover who they are in Christ. He enjoys playing guitar, sports and eating good food!
John and his wife Rachel serve as the Youth Pastors at Calvarys love. Rachel is also a Labor & Delivery Nurse at Wilson hospital. John and Rachel have a passion to see student's lives be changed by the inner working power of Jesus Christ, and to create an environment in which the creative gifts God has given these students can be developed and used to reach other students with the gospel. They have three children Benjamin, Brooklyn and Judah which are their most precious gifts. Their family loves food , the Broncos, and music- in that order.
Taylor has two great passions- children and missions. She earned her BA in ministry and leadership from Oral Roberts University, with a concentration in missions. Taylor believes that the Lord has a divine purpose for everyone and it moves her heart to see the kids at Calvary's Love discover and live out this call. She enjoys coffee, travelling and spending time with her niece and nephew.
Loree serves as the early childhood director. She and her husband, Keith and 2 children, Katee and Ethan, moved into the Binghamton area and quickly found their home at Calvary's Love. She loves teaching young children the Word of God with enthusiasm and fun!! Never a dull moment with the littlest members of our church!! Loree enjoys cooking, scrapbooking and making people laugh.
Creative Communications Director
Adriel is passionate about developing the creative culture here at Calvary's Love Church. She graduated from Hillsong International Leadership College and since then has moved back to her hometown where she thrives by building the local Church and seeing it influence the surrounding Community.
Josh graduated from Liberty University with a concentration in Digital Media and Video. He values the ability to instill a passion for all aspects of videography and photography for the Creative team he leads here at Calvary's Love. His hobbies include anything athletic such as, rowing, mud runs and slack lining.